All you want to know about Nutrisystem
If your aim is getting back in shape so you can fit into great looking clothes or look amazing in a swimsuit, there are some things you need to do right away.

Your body needs the right nutrition and exercise for it to work properly.

So if you really want to start looking good and feeling good, a change of what you eat as well as some better lifestyle choices should be your priority.
Exercise Program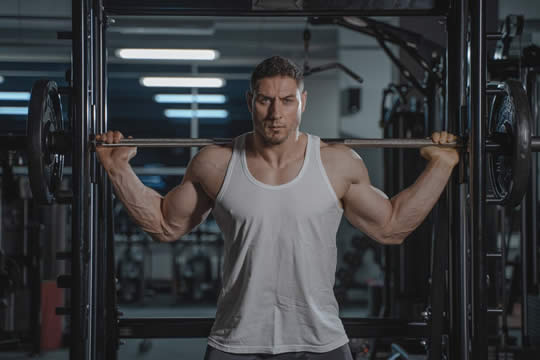 Even in the best of times, it can be difficult to stick to a consistent exercise program. It's easy to lose your exercise routine if life gets hectic or you get hurt.

One week of doing nothing is usually enough to make your fitness routine and all your progress fall by the wayside. Although it may seem daunting, or even impossible to get back in shape, the truth is that you can do it.

There is no perfect time to start exercising again.

You don't need to start exercising on a Monday, or the first of the month, or even at the start of a new year. You don't have to be over 50 or reach your expiration date in order to get into shape.

You can return to working out no matter how much time you spent on the couch. All you need is a positive attitude and a few smart moves. Here are some great ways to get in shape again.
What Stops You from Exercising?
The first thing to deal with is why you stopped exercising to begin with and why you haven't started again now.
Are you too busy?
Are you bored with your exercise program?
Are you recovering from an injury or illness?
It is important to understand why you stopped in the first place. You must figure out what went wrong and put things right again in order to regain and then keep your fitness up.

Perhaps you need to find someone to hold you accountable. You can learn from your mistakes and make improvements to improve your chances of success.
Start Small
You can't simply pick up from where you left off when you get back to working out. Most fitness experts will agree that you need to build strength and stamina slowly and gradually.

If you ran 25 miles per week at peak fitness, then try running five miles and build up to 10 miles each week.

You could also ease back in to lifting weights by going to the gym for just two to three days. You can do more with less, so it's better to start small.

A lot of daily movement is a good thing. You can also reintroduce regular exercise to your daily routine. There are many ways to get moving and have fun.
Set Simple Goals
Set short-term and realistic goals when you start working out again. As long as your goals are achievable at the outset, your motivation to do more will increase.

Instead of setting yourself up for a marathon or promising to go to the gym six times a week, focus on something simple.

For example, you might only need to exercise twice per week for 30 minutes. This will allow you to set more challenging goals over time.

Dale suggests that you think about your goals and create a timeline. Also, consider the action steps you need to take.

It is important to see fitness as an integral part of your life, not just something you do to look better before going on vacation.
Consistency
You need to create structures that are impossible to break when you are trying to restructure your fitness program.

This could mean signing up to a weekly group exercise class, paying for private sessions with a trainer for a month, or creating a training plan.

You can schedule your workouts every week by giving them a place on your calendar. You already have a block of time set aside for you if you need to change your schedule.

If you are unable to make your morning gym class, it will be easier to shift it to the evening, rather than skipping it altogether.

Whatever you are trying to accomplish, it is essential to work towards it consistently and without excuses.
Diet
Let's not forget about what you eat when we're talking about making improvements to your body shape and fitness levels.

The food that you eat has a huge impact on whether you gain weight and how fast, or if you stay healthy and maintain a slim build.

If you do need to lose some weight, a change of diet is the most important thing to do at the outset, before you start working out.

For many people who lead a busy lifestyle, a diet food delivery diet like the low cost Nutrisystem program, Medifast or Diet-to-Go can help you get started on the right track to controlled weight loss.

On the other hand, if you have the time to spare, getting started on a more traditional diet involving preparing and cooking your own meals from whole foods is a better and healthier alternative to a convenient diet like Nutrisystem.
Summary
No matter how long it has been since you last exercised, it is possible to get back into shape and regain your fitness.

It's all about being willing to get started. You can get back on track by setting achievable goals, getting back to your routine, being consistent, and enjoying the process.

Posted: Dec 29, 2021