All You Ever Wanted To Know About Nutrisystem
The genius of losing weight naturally is of course in it's pure simplicity.

It's a way of tearing down all the piles of products and plans, special diets and fitness DVDs and taking something that is, by its very nature a natural process and stripping it back to the bare essentials.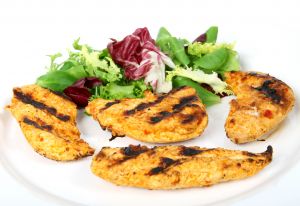 Now this is not rocket science, to quote a well used, if not over used saying!

That's because when you really sit down and consider what the whole process of losing weight is about, you'll see the obvious jump up and hit you over the head!

So what is this great discovery? What are these amazingly simple yet so effective weight loss tips that will change your life for the better and make such a difference to your health and level of fitness?
Healthy Natural Diet and Exercise
Well, it's nothing more than realizing that you must have your health and to do that you need to eat a healthy, natural diet and combine it with sufficient daily exercise to keep everything in good working order! You do that by getting up off your behind and get on with it.

Look at what your'e eating and drinking. If it doesn't come up to scratch in the health department, change it for a healthier way of eating and drinking. As long as you can keep your monthly diet spend to within a reasonable budget, you can treat yourself to loads of fresh fruit and vegetables instead of all those horrible packets of additive-laden, processed junk!

Get out of the house, into the fresh air and walk, run, chase your dog around the park or have your friend's dog chase you around the park. Go for a swim, play some sports or do some gardening, redecorate the exterior of your house, wash the car (by hand) or anything that involves some exertion and use of your various muscles.

If you have a bike, then get on it and cycle around for a while. You'll be amazed at how much energy that uses up. The same goes for an old skipping rope. Try it out in your back yard or on the patio and feel yourself working up a healthy sweat!
Commit Yourself
While you're committing to doing more on the energetic side, combine it with eating only good, wholesome and healthy food that you prepare yourself. The message is to keep your diet simple and you'll naturally eat real foods that are better balanced and lower in the kinds of things that processed foods are dangerously high in. Additives!

It's true that the best way to make your diet work is to not complicate things. Ditch the supermarket pre-packaged and pre-prepared meals, stop the takeaways, avoid hamburger and pizza joints like the plague and don't buy any soda drinks!

Just don't go drinking soda or flavored, sweetened drinks because everyone else drinks them. Drink water instead! It's miles better for you and your body will thank you for it by getting healthy!
Be Truthful With Yourself
A powerful motivator to keep you on track is by making yourself a promise that you're going to achieve your weight loss goal and then stick to your promise no matter what. There's nothing can beat putting yourself in the driving seat with a promise that you can't break!

So be totally open and truthful with yourself over how you are living your life and where you can make improvements. It really is that simple and not only that but it can be very enjoyable too.

Losing weight through a natural process can be a lot of fun. This is especially so when you can get together with some friends and set up something like an impromptu volleyball match or go over to the park to kick a ball around. Or how about organizing a group event like going on a cycle ride to someplace nice, or meeting at the swimming pool for a race to see who can swim ten lengths the fastest?

There are so many things that you can go if you just get out of the house and do them! Now isn't that just simplistic healthy genius, or what?