All you want to know about Nutrisystem
While on the whole, most customers are happy and satisfied with this diet program, there are naturally a number of complaints about Nutrisystem by certain customers unhappy with one or more aspects of it.

There are often good reasons for making a complaint and when tackled in conjunction with their customer service, things can be straightened out in the end.

However, there are some aspects of the service that come under fire, usually from new customers unprepared for what to expect from the program. In this article, I want to take a look at the more common customer complaints and explain them for the benefit of people considering starting a diet with Nutrisystem so they will be prepared for what is to come.
What are the Main Complaints about Nutrisystem?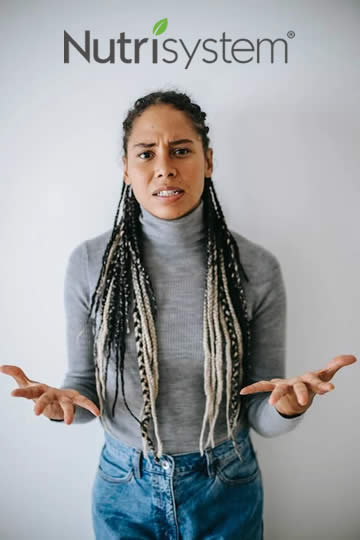 The most common complaints from unhappy Nutrisystem customers are concerning the food, the cancellation policy, the cost and the auto-delivery program.
Nutrisystem Food
A number of customers say that the food from Nutrisystem is bland, unimaginative and in some cases unhealthy.

As someone who has tried Nutrisystem in the past, I know firsthand that the food can be one of the biggest complaints from unhappy customers. Some of the meals are quite rightly often described as bland, boring and unappetizing.

While Nutrisystem does offer some good-tasting meals, there are definitely some that leave a lot to be desired.

While there may be some truth to a lot of what customers complain about, it's important to remember that not everyone is the same. What works for one person may not work for another, or what tastes great to one person may taste horrible to another.

That being said, I have personally found the food from Nutrisystem to be pretty decent. Yes, some meals can be a bit bland and even boring at times, but it's certainly not the worst food I've ever had.

As far as the health aspect goes, I feel like Nutrisystem does a pretty good job of providing nutritious, low-calorie meals in the main that help people to lose weight, which is the main goal after all.

Of course, your mileage may vary. If you're someone who likes variety and excitement in your food, then perhaps Nutrisystem probably isn't for you. But if you're willing to give one of the higher quality plans a try (Uniquely Yours or Uniquely Yours Max+), I think you'll be pleasantly surprised.
Nutrisystem Cancellation Policy
Another common complaint is the cancellation policy. Nutrisystem requires customers to cancel their subscriptions at least 14 days before their next shipment is scheduled to go out.

However, many customers report that it is very difficult to actually cancel their subscription and that they are often charged for additional shipments even after they have cancelled.

Sure, some people also complain that it works out to be expensive to cancel the Nutrisystem program.

This is only really true if a customer takes advantage of a promotion discount with auto-delivery that the terms requires at least two months of food to be purchased. If you try to cancel early, there is a surcharge levied against your credit card for breaking the terms.
Is Nutrisystem Expensive?
If you're considering Nutrisystem, you may be wondering about the cost. After all, dieting can be expensive, and Nutrisystem is a popular option that is known for being pricey.

However, it's important to remember that dieting is an investment in your health, and that Nutrisystem is a proven and effective way to lose weight. With that in mind, let's take a closer look at the cost of Nutrisystem, and see if it's worth the investment.

The cost of Nutrisystem varies depending on the plan you choose. The most basic plan starts at $9.82 per day, and the most expensive plan is $11.61 per day when tiy take advantage of the current discount and promotion available that can lower the cost of Nutrisystem making it affordable.

For example, right now Nutrisystem is offering a discount money off promotion, which means you can get started on the program for half the retail price for the first month.

Nutrisystem often offers special deals and discounts on their website, so it's worth checking there for the latest offers.

Overall, the cost of Nutrisystem is comparable to other weight loss programs. It's not the cheapest option out there, but it is a proven and effective way to lose weight, and the cost is reasonable when you consider the results you can achieve.
Nutrisystem Auto Delivery Confusion
The auto-delivery program is another source of frustration and confusion for many customers, making it difficult to stop receiving food once you're unhappy with it..

This program automatically enrolls customers in a new shipment every month, and it can be difficult to cancel or change if you don't know how. This can be a problem for people who find that they are not happy with the food or who want to try a different diet plan.
The Nutrisysten Auto-Delivery Program
The Nutrisystem auto-delivery program can be a great way to manage your diet with regular dispatches of food packages to ensure you don't run out of food if you forget to re-order in time.

While this is, at face value, great for helping you lose weight and get healthy, it can also be a problem as some people find it difficult to stop receiving food once they're unhappy with it. If you find yourself in this situation, there are a few things you can do to try and cancel your auto-delivery:

The most effective way is to contact Nutrisystem customer service by phone (the number is displayed on the website). They will help you cancel your auto-delivery or make other arrangements.

If this doesn't get you the result you expected, you can try contacting your credit card company. If you paid for your Nutrisystem food with a credit card, they may be able to help you stop future payments.

Finally, you can try contacting your bank. If you have a Nutrisystem account, they may be able to help you stop future payments from being withdrawn from your account.
You Are Not Alone
Remember, you don't need to get stressed and pressured by this. You can reach out to people to help you.

If you're having trouble cancelling your Nutrisystem auto-delivery, you can also try reaching out to a friend or family member for help. Sometimes it can be helpful to have someone else handle the cancellation process for you.

If you're still having trouble cancelling your Nutrisystem auto-delivery, you can also try posting a question on a forum or online community for help. There are many forums and communities dedicated to Nutrisystem, and you may be able to find someone who has already cancelled their auto-delivery who can offer advice.
Summary
While there are always going to be complaints from disgruntled customers, just as often happens with most service providers, these are generally only from a small minority of customers who tend to be focusing on what is wrong with Nutrisystem rather than what is right with it.

It's common to go looking for faults with anything and a diet program like Nutrisystem is no different. However, if you go into this fully armed with a good understanding of how the program works and what to expect with regard to the food, the customer service and what to do if things go wrong, you are most likely going to have a good experience with this diet program.

Posted: Oct 28, 2022